Your Retirement Calculator
Calculate the potential of making your money last throughout retirement…
Wealth Teams Alliance is giving away Guy Baker's investment book called The Great Wealth Erosion to help you achieve your retirement goals. Use both of these tools today to learn how to retire comfortably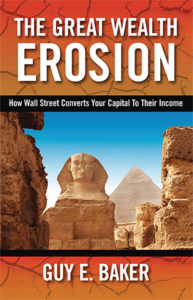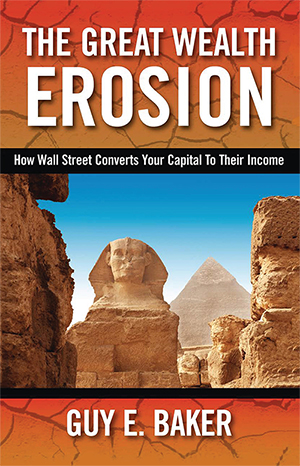 Author of Seven Books on Investing and Life Insurance
Guy is a life insurance agent and wealth consultant with over 50 years of experience. As a frequent writer and speaker, he has addressed advisors in more than 30 countries, appeared on numerous talk shows and tele-video conferences, and spoken several times from the Main Platform of the Million Dollar Round Table (MDRT). He has lectured at various estate planning council meetings, spoken at several CLU institutes, and has been featured at six CLU conferences.
In his book, The Great Wealth Erosion, Guy details four factors investors must manage to improve their portfolio performance. Other books and guides written by Guy to help investors understand Modern Portfolio Theory include Investment Alchemy and "Manage Markets, Not Stocks." He also wrote Market Tune-Up, Why People Buy, Baker's Dozen – 13 Principles for Financial Success, and Maximize the RedZone, a guide for business owners. His bestselling booklet is "The Box," an easily understood guide to the mathematics of life insurance.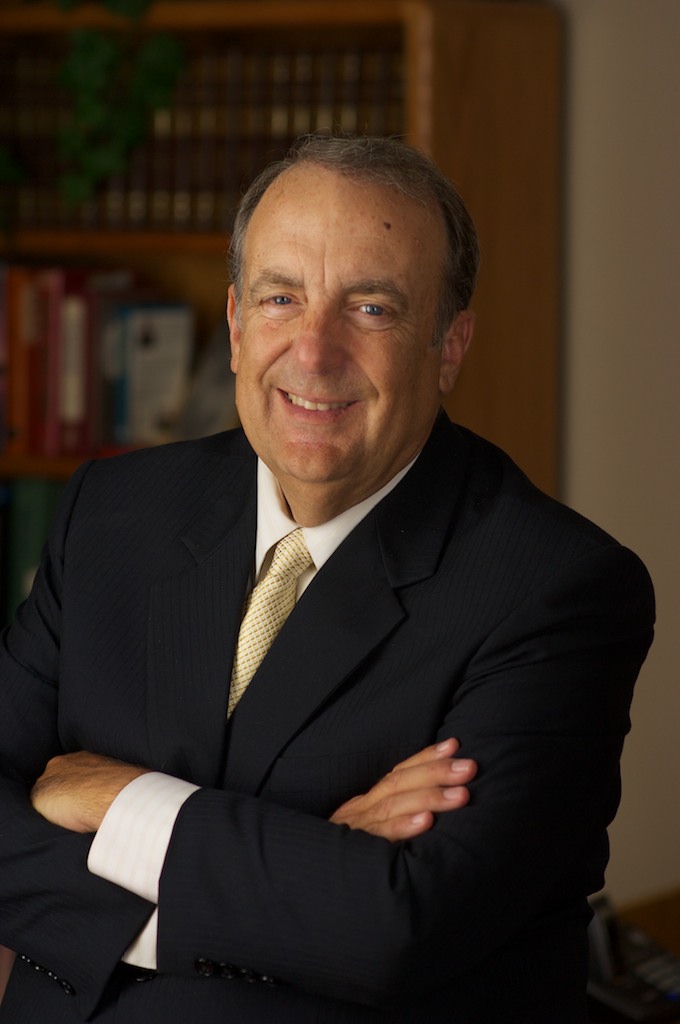 Find Out If Your Retirement Projections Match Your Retirement Goals
Use our free retirement calculator today and find out if you are prepared to retire comfortably.
Guy Baker has been featured in: